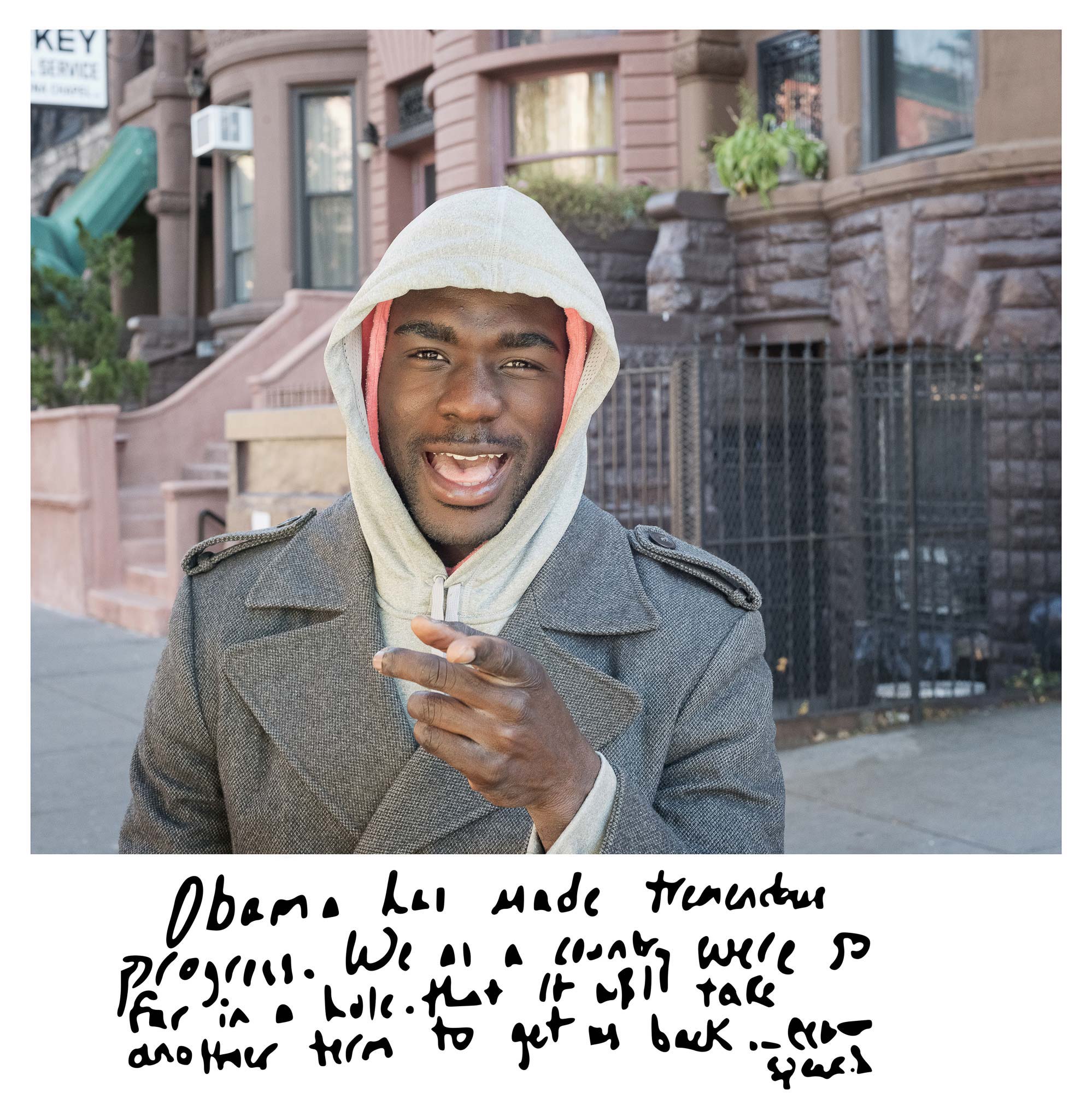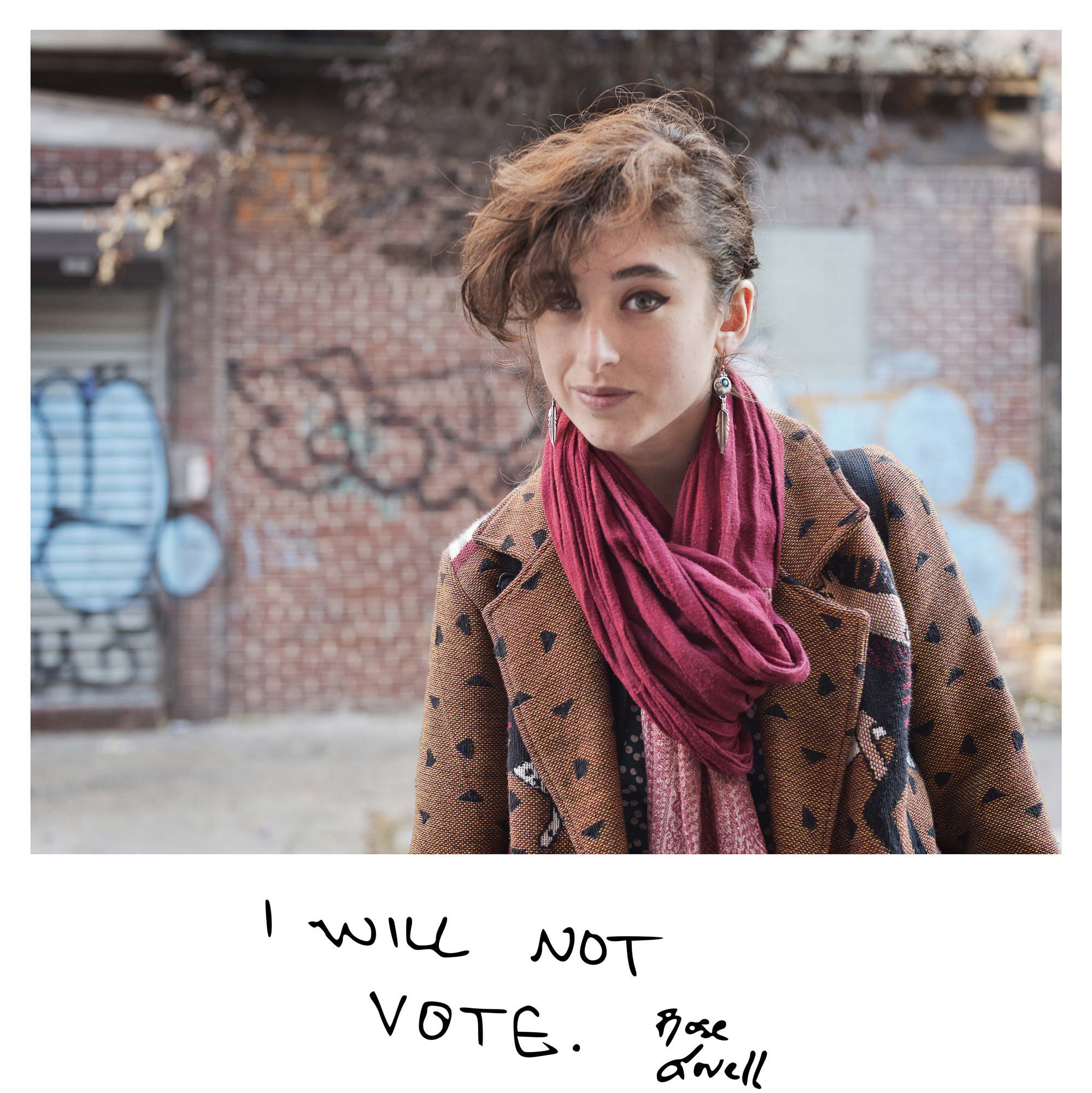 Despite huge compromises Obama has actually started to change the mindset of America in these last four years. Considering this, the November 2012 election was considered as a fundamental point of confirmation or turning of this change.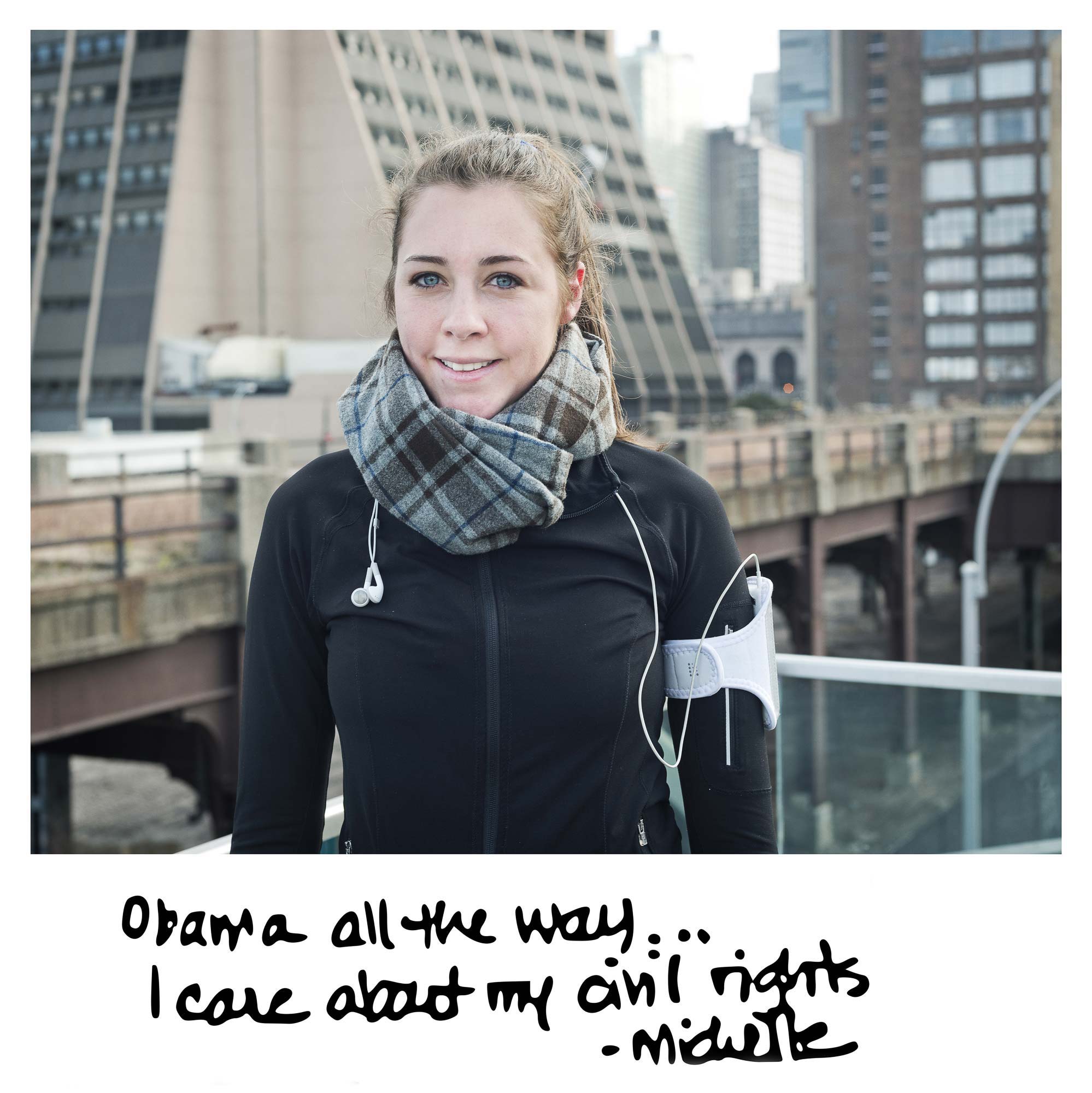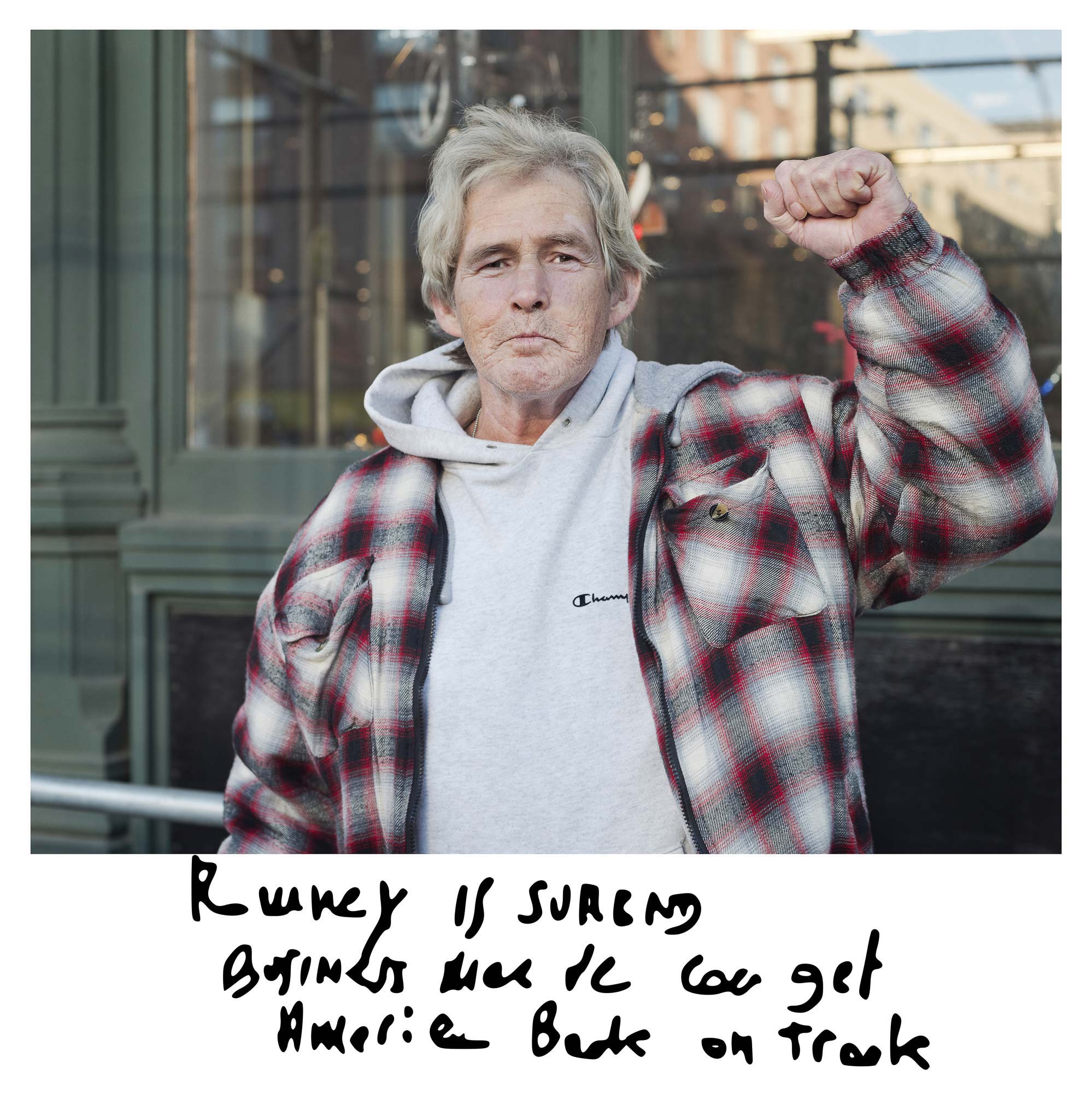 It was like the litmus test that could determine if America really wanted to change his way or go back along the path previously taken. This time the goal was to measure if the voters had understood Obama's work and, in particular, if they wanted this to continue, if they wanted to confirm America as a community or return to America as a sum of individuals.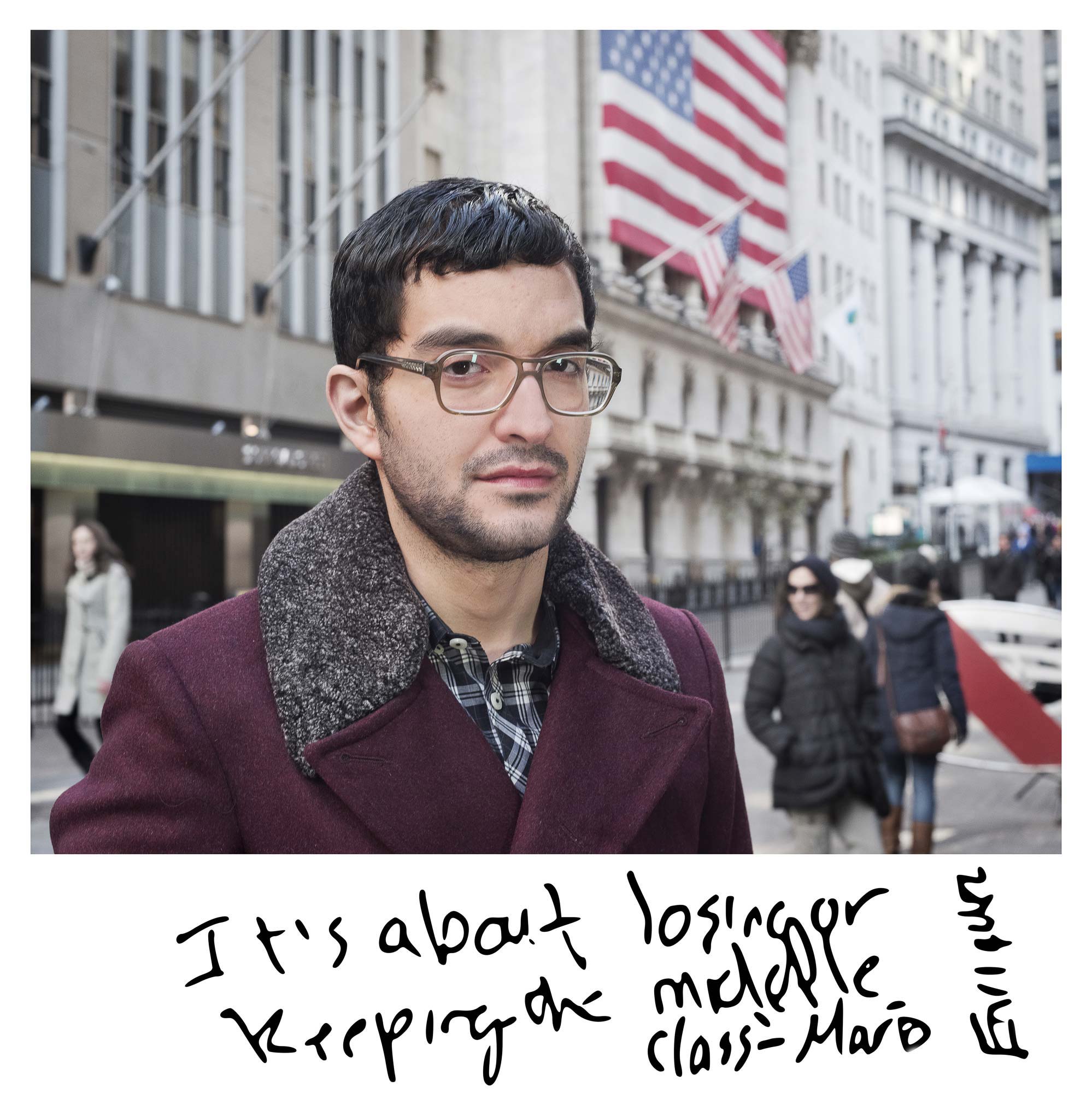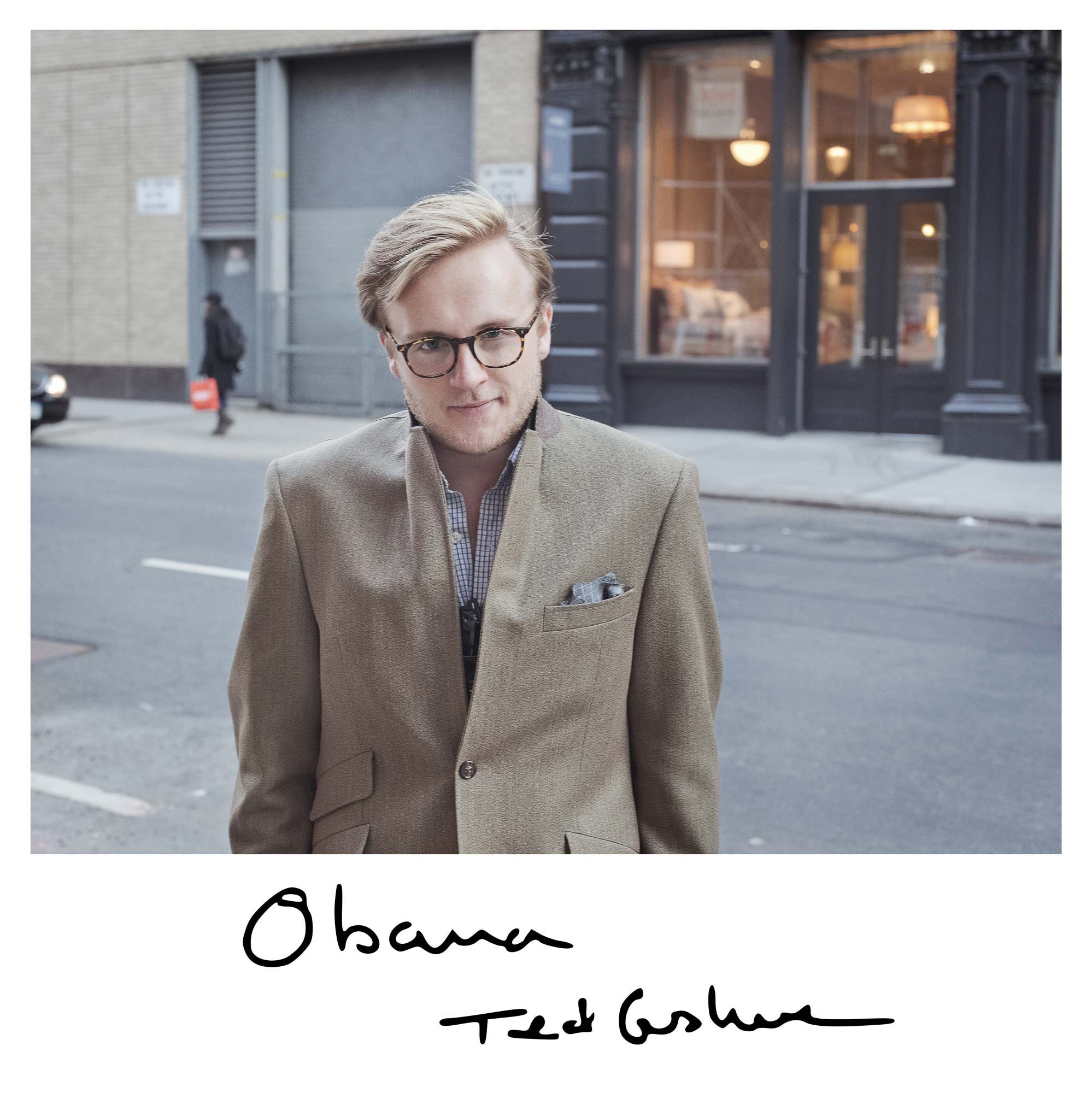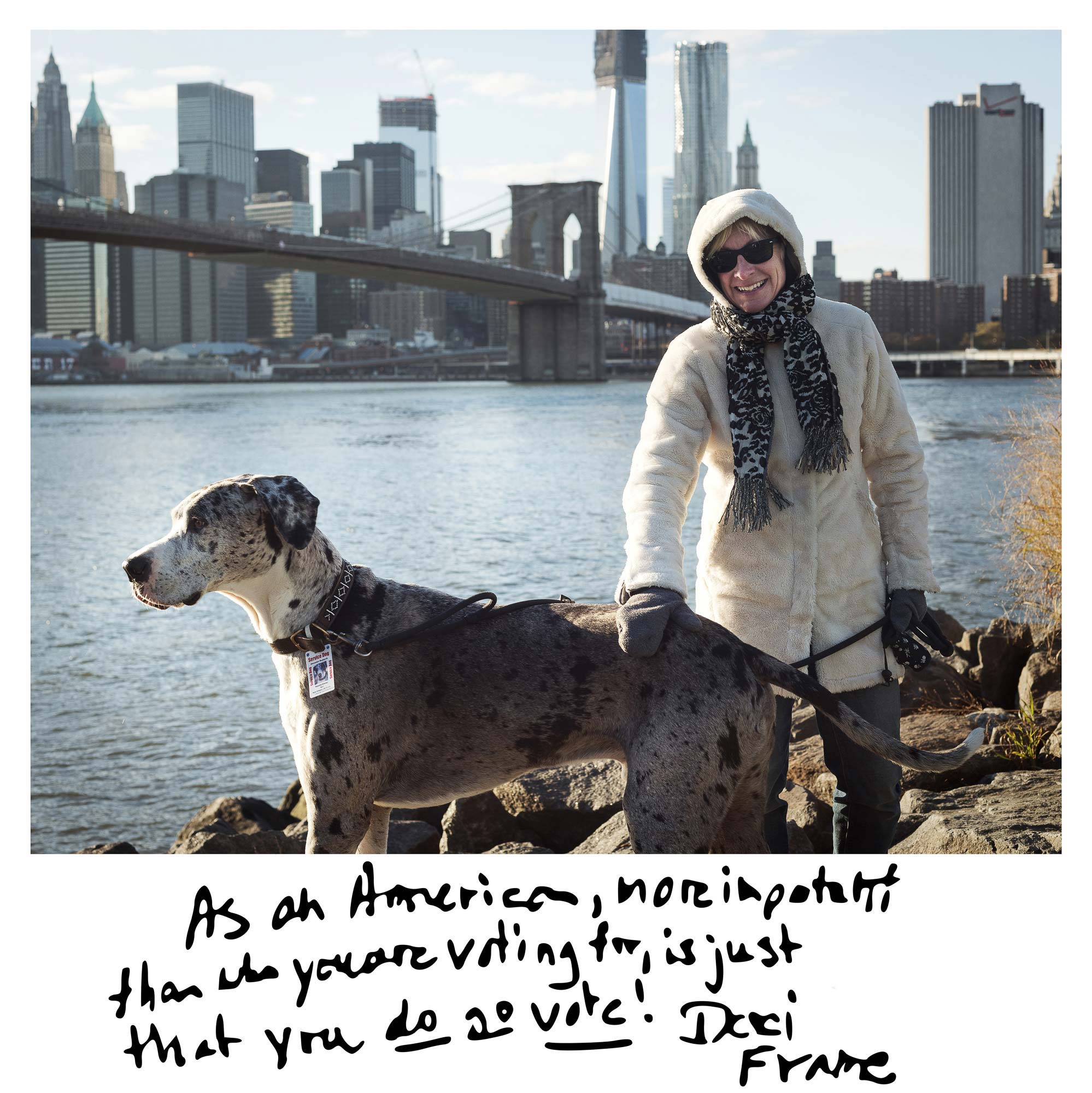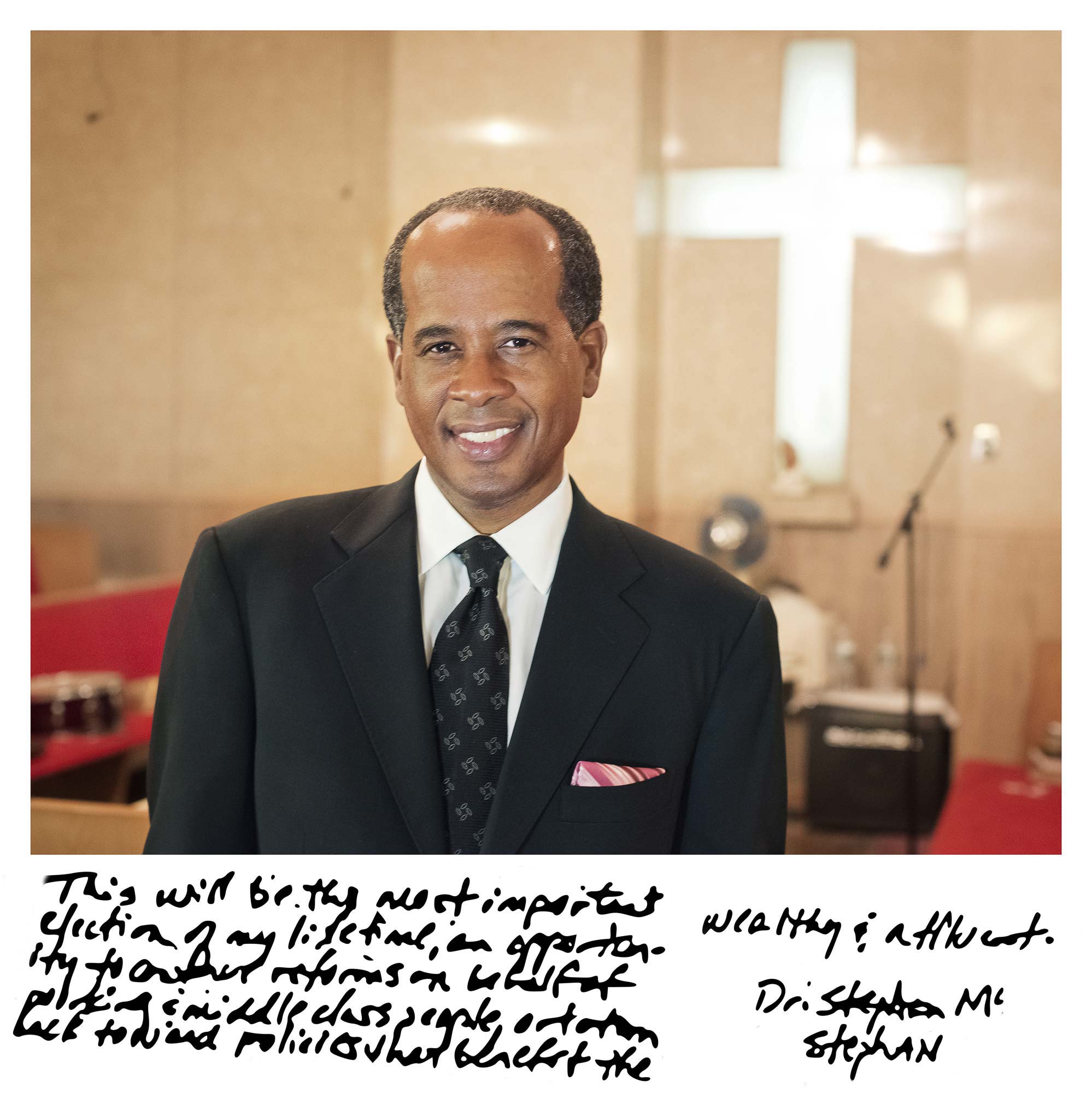 In this work I decided to interview those who were able to decide the outcome of this election: the American people. Immediately before and after the vote of November 6, 2012, I asked for a picture and a comment to all those I met along the streets of the city, that surely does not represent the whole America, but it's probably the one that most is capable of determine the future of the country: New York.